Cold Brew (2 pack) - Free Shipping
Regular price
Sale price
AUD $34.00
Unit price
per
Straight up or mixed, so many ways to enjoy this 👑
AU$34
---------------------------
Two bottles of our delicious cold brew coffee, shipped direct to your door! With subtle flavours of chocolate and hazlenut in a mellow cold brew coffee that is delicious served hot or cold. Less acidic than conventional hot coffees means it's better for you and doesn't have the bitterness you may be used to.
If you're looking for inspiration and ways for enjoy this cold brew, check out our recipes page.
View full details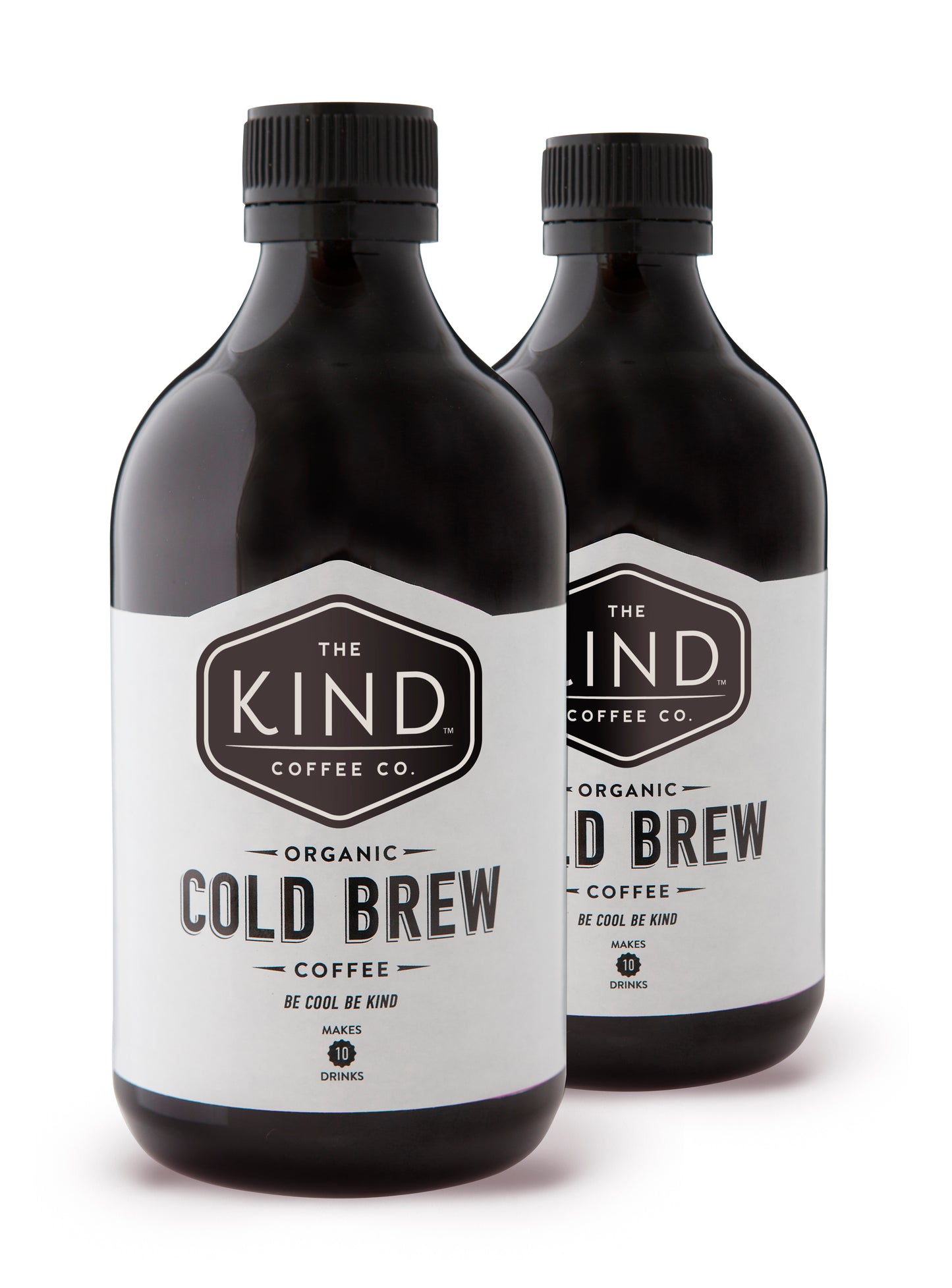 Tastes amazing. The delivery is fast, order it on a Monday and it arrives two days later
Shani B - Product Review
Fantastic cold brew, have it straight on ice or in a long cold black or use one of the fantastic recipes that come with the coffee. This cold brew is TIP TOP. Buy it, you won't regret it. Also the delivery speed is insane!
Cameron B - Product Review
Love this coffee! I am making it every morning and having this instead of buying coffee every day is saving me heaps!! I am loving it over ice with almond milk - low calorie and delicious 😋 I've used it with plain, vanilla and chocolate almond milk in a shaker with ice - all good, but with the chocolate it is really delish. I have also tried it with a teaspoon of chai which gave it a lovely spice taste. And I have added chocolate or vanilla protein powder to make it a bit thicker. Very versatile product, super yum and good value!
Cassandra W - Product Review
This has been 99% of my coffee since covid started. Making coffee at home either takes a lot of effort (and then it does taste good) or it doesn't taste like anything, so this cold brew has been my saviour. I drink it cold, with a splash of milk and when cocktail hour comes around, I turn it into a espresso martini. I now get antsy when I see I only have a few bottles left! Super fast delivery too. Wish they would make it in larger bottles, 12 of these fill up my fridge heaps! Pro-tip: open the box upside down, so the packaging material is on the bottom, less mess :-)
Inez L - Product Review